Rs.1.95 billion worth project will be opened by Asif Zardari the President of Pakistan this Friday. This project covers almost eleven districts that is; Bahawalpur, Khanewal, Lodhran,  Rahim Yar Khan, Vehari, Dera Ghazi Khan, Leiah, Multan, Rajanpur, Vehari , Bahawalnagar and Bahawalpur. Also nearly 4.4 million people and 37 towns will benefit out of this project.
During the past three months, since 20th January nearly 21 towns have been gained under this program and already a broadband connection of 25,100 has been set up. Moreover Colleges, Public libraries and 327 higher secondary schools will profit from this broadband.
Two lakhs forty thousand students, forty centers are working in this Community Broadband Center (CBC). Also 541 basic health units, 267 hospitals and clinics, 116 vocational institutes, 33 Allama, 46 Courts and Bar Councils, 67 NADRA Offices, 30 Special Education Centers, 128 Police Stations and Iqbal Open University will in addition benefit from this broadband project.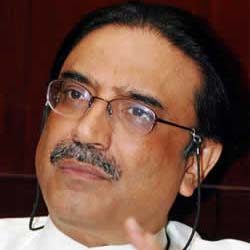 The worth of the project is around is Rs.1.95 billion and Worldcall and PTCL implements this project. Southern Punjab and un-served urban areas gain from this broadband facility. Telecom services in rural and less developed areas will benefit the most Universal Service Fund (USF) of government.